Ignite Your Brand!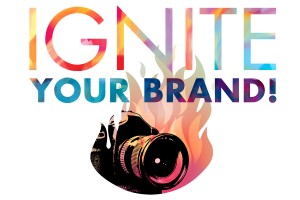 April 2, 2015, 7:00 – 9:00 PM
6:00 – 7:00 PM Happy Hour Welcoming Juliette!
APA's National Executive Director Juliette Wolf Robin presents Ignite Your Brand! As a freelance photographer you wear many hats, including being Chief Marketing Officer of your business. Do you have cohesive brand narrative that communicates consistently across all channels? Are you aware of tools that other photographers are using to get work? Every business needs to regularly review and update their strategy. Affordable, actionable ideas will be presented. Join us!
Photo industry pros Jennifer Kilberg and Amanda Sosa Stone will provide FREE 20 minute marketing and portfolio consultations to Ignite Your Brand registrants! Consultations will be held Friday, April 3rd, from 10:30AM – 2:00PM at at Professional Photo Resources, Studio One.
Our friends at BlinkBid have provided a copy of their software as a door prize ($295 value).
PhotoServe is providing two Premium portfolios ($800 value each) as door prizes.
APA Members  FREE
Non-Members  $25
Registration is required, and space is limited.
Juliette Wolf-Robin, National Executive Director for APA, is a well-respected industry veteran who has worked with photographers on all aspects of the photography industry for more than 20 years. Most recently she was business development and marketing director at the Brand Union NY (part of WPP). She is perhaps best known for her serial entrepreneurship having launched FoundFolios, Creativity's Spark* and the Alternative Pick. These innovative print and online resources have helped connect photographers with creatives and art buyers.
Sponsors:
Agency Access
Capture Integration
Atlanta Daylight Studio
BlinkBid
Professional Photo Resources
PhotoServe.com