APA|ATL Board Member & Award Winner Nate Dorn
Nate Dorn won 3rd place in Beauty/Lifestyle in APA's prestigious Awards contest. We asked Nate to tell us about the winning image Sinking Feeling, which is a part of his ongoing Undercurrents series.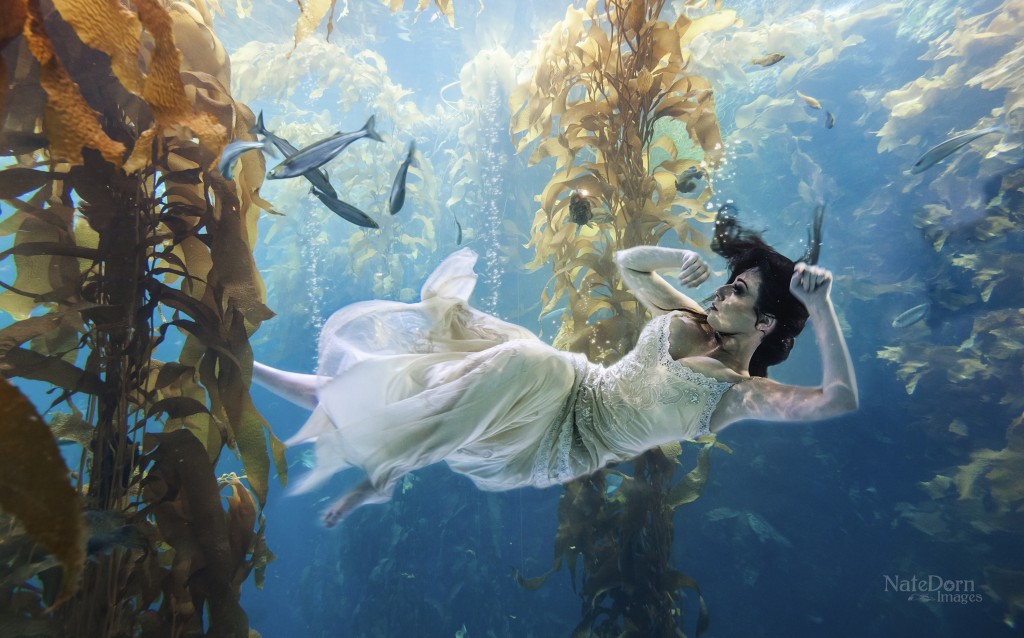 Shooting underwater is extremely difficult and dangerous. It's imperative to have the right surroundings, crew and subjects. A 12-foot indoor saltwater dive pool was used for controlling the environment and lighting. A master diver, certified assistants and extensive safety measures were employed.
In this kind of situation, it's preferable to work with athletes, dancers, swimmers, yoga instructors, etc. and subjects who've spent a lot of time in water and understand how to control their movements. Along with the change of gravity and lack of oxygen, wardrobe adds an extra 10 to 20 pounds and restricts movement.
Buoyancy, communication, and vision are challenged. It requires a whole new skill set and is almost necessary to relearn the photographic process in order to create high end, consistent results. Light is refracted and color and contrast becomes a whole different beast.
This shot is a composite; the backdrop comes from plates and elements I shot in the Caribbean and in different aquariums. I wanted to create a sense of space and a feeling of letting go, of floating, but also keep it in a realistic would, not a dreamscape, and I think we accomplished that.
Special thanks to the crew!  Model: Josette Pimenta  Safeties: Sarah Regan  Master Diver Alexis Lord (Rock Star)  Makeup Artist: Alicia Dove  PA Naomi Smith  Producer: Jeff Burdett  Photographer & Post Production Nate Dorn
Atlanta-based freelance photographer, Nate Dorn is a digital artist, director, editor, improviser, and all-around creative guy. For well over a decade Nate has worked as a professional in the commercial and film world and has had gallery showings around the country for his award winning imagery. His cinematic style was developed through collaborations with his brother, another accomplished commercial photographer. Experiences include: APA|Atlanta Board member; creative director for brand development and social media marketing; writing/directing local and national television advertisements, music videos, and live-action shorts; and teaching Photoshop and portrait classes. But he is mostly recognized by his personal brand of storytelling in his still images, ever changing facial hair, and random bathrobe appearances (aka #BathrobeAcrossAmerica).